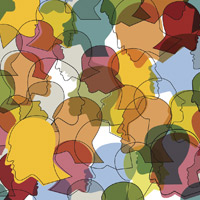 Of the more than 2,000 people who have attempted to commit suicide by jumping from the Golden Gate Bridge, only 36 have lived to tell about it. Kevin Hines is one of them and he's coming to Atlantic Health System's Festival of Hope to share his first-hand perspective on suicide prevention and mental health awareness. Kevin's presentation is in large part thanks to our No More Whispers program, which is designed to motivate people to openly discuss feelings of depression and other emotional challenges. Displays and educational materials from the National Alliance on Mental Illness, the Mental Health Association and other partners will also be available. The event, which is funded by the Reiser Family Foundation, takes place on Saturday, September 15 from 9:00am to 1:00pm at Chilton Medical Center. Register now >
Depression Programs and Screenings
Education and prevention can keep you and your loved ones healthy. We invite you to take advantage of the programs, support groups and screenings available. Unless otherwise noted, to register for any of these programs call 1-800-247-9580 Monday through Thursday between 8:30am to 8:00pm and Friday between 8:30am and 4:30pm, or sign-up online at Atlantic Health System's classes and events registration; all programs are free unless a fee is indicated.

Mental Health Intensive Outpatient Program
Group, individual and family counseling, as well as medication management for those who need an intense, time-limited treatment to improve their emotional health. Participants attend three out of five days per week.
Mondays through Fridays, 10:30am to 2:00pm
Atlantic Rehabilitation, 95 Mount Kemble Avenue, Morristown, NJ
For more information and to access the program, please call 1-888-247-1400.
Depression Articles