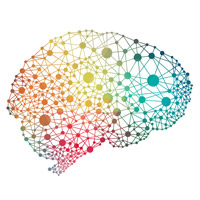 Technology can sometimes be a pain, but it may be literally making your headache worse. This is especially true if you've suffered a concussion. Experts at Atlantic Health System say that screen time on computers, smart phones and tablets can induce migraines and may slow recovery time from a concussion. Watch a video featuring the Medical Director of the Headache Center at Overlook Medical Center to learn more >
Pain Management Programs and Screenings
Education and prevention can keep you and your loved ones healthy. We invite you to take advantage of the programs, support groups and screenings available. Unless otherwise noted, to register for any of these programs call 1-800-247-9580 Monday through Thursday between 8:30am to 8:00pm and Friday between 8:30am and 4:30pm, or sign-up online at Atlantic Health System's classes and events registration; all programs are free unless a fee is indicated.
Paint Your Pain
Adults with chronic pain can learn how to use art therapy as a way to cope with their symptoms and achieve relaxation.
Thursdays, 5:00 to 6:00pm
Atlantic Rehabilitation, 3rd Floor, 95 Mount Kemble Avenue, Morristown, NJ
For more information and to register, please call 973-660-3533.

Art Therapy Workshops
People living with chronic pain or illness can partake in free art therapy workshops. No artistic experience is necessary and all materials are provided.
Second Monday of every month, 1:30 to 3:00pm
Morris Museum, Lower Level, 6 Normandy Heights Road, Morristown, NJ
For more information and to register, please call 1-800-247-9580.

Chambers Center for Well Being
The Chambers Center for Well Beingcan help you develop a personal plan for a healthier lifestyle. Through lectures, classes and therapeutic services, we'll show you how stress management, proper dietary balance and increased exercise can improve your overall well-being – mind, body and spirit. View a full list of classes, services and related fees or call 973-971-6301.
Pain Management Articles