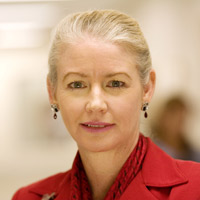 It's time for a frank conversation about women's heart disease and who better to have it with than Atlantic Health System experts and nationally-recognized cardiologist C. Noel Bairey Merz. As the director of the Barbara Streisand Women's Heart Center in Los Angeles, Dr. Merz has been consulted for her expertise by countless television shows and magazines. Her next appearance will be at Morristown Medical Center, where she'll lecture on various aspects of women's heart health, including the role of exercise, stress management, nutrition and more. Atlantic Health System cardiologists – Linda Gilliam, Claire Boccia Liang and Stephen Winters – will also join the conversation as part of a discussion panel. The event takes place on Friday, April 26, from 10:30am to Noon in our Malcolm Forbes Amphitheater. Register now >

Blood Pressure Programs and Screenings

Education and prevention can keep you and your loved ones healthy. We invite you to take advantage of the programs, support groups and screenings available. Adults 65 and older who are looking to stay well with age may benefit from events labeled "New Vitality."

Blood Pressure and Glucose Screening
Learn your numbers and how to reduce your risk for heart attack and stroke. This program is free and registration is not required.

First Friday of every month, Noon to 3:00pm
Parsippany Shop Rite, 808 Route 46, Parsippany, NJ

Third Friday of every month, Noon to 3:00 pm
Shop Rite of Wharton, 314 Route 15, Wharton, NJ

Fourth Friday of every month, Noon to 3:00pm
Shoprite of Greater Morristown, 178 East Hanover Avenue, Cedar Knolls, NJ

Smoking Cessation
Receive the support and guidance needed to quit smoking in six weeks. This group is free and open to all adults in the community, but registration and a smoking assessment are required to participate.
Carol G. Simon Cancer Center, Radiation Conference Room
For class dates and to register, please call 973-971-7971 or 973-971-5781.

Lifestyle Change Program
We all know that a healthy lifestyle will help you feel and look your best. In this 12-week program, you'll learn how to reach and maintain all of your fitness, weight and wellness goals using supervised exercises, stress management and nutrition advice from the well-researched Mediterranean Diet.
Fee: $775 ($400 deposit required)
Mondays and Wednesdays
Program times: 9:00 to 11:00am, 10:00am to Noon, 5:00 to 7:00pm and 6:00 to 8:00pm
Chambers Center for Well Being, 435 South Street, Morristown, NJ
For more information and a schedule, please call 973-971-4890.

WomenHeart of Morristown Medical Center
This national organization is dedicated to advancing women's heart health. Join our monthly meetings for education, peer-to-peer patient support and access to local resources. Light refreshments are served.
Second Thursday of every month at Gagnon Cardiovascular Institute:
Chambers Center for Well Being
The Chambers Center for Well Being can help you develop a personal plan for a healthier lifestyle. Through lectures, classes and therapeutic services, we'll show you how stress management, proper dietary balance and increased exercise can improve your overall well-being – mind, body and spirit. View a full list of classes, services and related fees > or call 973-971-6301.
Blood Pressure Articles