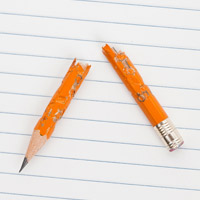 Your child's pencils could be a window into his or her mental health. Chewed writing utensils, nail biting and school avoidance are just a few of the signs of anxiety in children and young adults. Pediatric psychologists at Goryeb Children's Hospital recommend that parents and school personnel identify anxious students early and introduce stress-reduction techniques. Mindfulness meditation and yoga in the classroom are two options that may improve students' moods and reduce muscle tension. Learn more about our pediatric behavioral medicine services >
Parenting Programs and Screenings
Education and prevention can keep you and your loved ones healthy. We invite you to take advantage of the programs, support groups and screenings available. Unless otherwise noted, all classes take place at Morristown Medical Center. For a schedule, fees and to register for the below Parent Education programs, please visit our website or call 973-971-5027.

Childbirth Mini Classes: Your Baby's Birth
Topics include the childbirth process, signs and stages of labor, and when to go to the hospital. A tour of our maternity center and a question-and-answer session with a nurse educator are included.

ABC's of Going Home with Your Baby
Topics include basic infant care, diapering, dressing, bathing, swaddling, holding, soothing, bottle feeding, when to call the baby's doctor and how to manage with pets at home. Safety issues will also be addressed, including sleeping, cribs, car seats, baby products and baby-proofing your home.

Great Expectations: Prepared Childbirth and Infant Care for Parents Expecting Twins, Triplets or More
Topics include how to care for more than one baby at a time, the last few days of pregnancy, signs and symptoms of pre-term labor, and vaginal and cesarean deliveries. A tour of our maternity center and practical advice from moms of the Twins n' Triplets Mothers Club of Morris County is included.

Parent Support Group for Autism Spectrum Disorder
Parents can receive emotional support and learn how to cope with the challenges of raising a child with autism. The group is professionally led by a licensed psychotherapist.
First Thursday of every month, 11:00am
Child Development and Autism Center
Morristown Medical Center Outpatient Medicine, Suite 250
435 South Street, Morristown, NJ
For more information and to register, please call 973-971-8906.
Parenting Articles