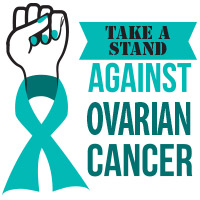 Only 20 percent of women with ovarian cancer are diagnosed in early, more curable stages. In an effort to raise awareness about this condition, Atlantic Health System is participating in the 28th Annual Mayor's 5K Run/Walk to Break the Silence on Ovarian Cancer. Those who join our team will get to experience a USATF-certified grand prix course, as well as enjoy an awards ceremony, raffle prizes, refreshments and photo opportunities with ovarian cancer survivors. The event takes place on September 23 at 10:00am on 66 Main Street in West Orange, NJ. Use the Atlantic Health System team name when signing up and be sure to stop by our Carol G. Simon Cancer Center booth on race day. Register now or call 973-971-4974.

Exercise/Fitness Programs and Screenings
Education and prevention can keep you and your loved ones healthy. We invite you to take advantage of the programs, support groups and screenings available. Unless otherwise noted, to register for any of these programs call 1-800-247-9580 Monday through Thursday between 8:30am to 8:00pm and Friday between 8:30am and 4:30pm, or sign-up online at Atlantic Health System's classes and events registration; all programs are free unless a fee is indicated.

Pre-Natal/Postpartum Aqua-Aerobics
Topics include gentle movement exercises, water weights and open discussions about pregnancy, birth and parenting.
Atlantic Rehabilitation, Morristown, NJ
For a schedule and to register, please call 973-971-5027.

Chambers Center for Well Being
The Chambers Center for Well Being can help you develop a personal plan for a healthier lifestyle. Through lectures, classes and therapeutic services, we'll show you how stress management, proper dietary balance and increased exercise can improve your overall well-being – mind, body and spirit. View a full list of classes, services and related fees or call 973-971-6301.
Exercise/Fitness Articles